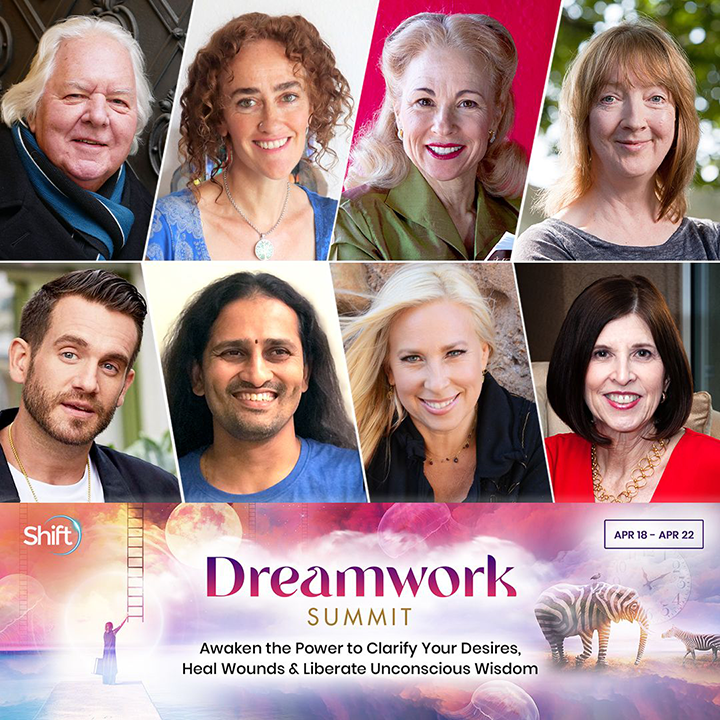 The Dreamwork Summit will support you in developing a more profound relationship with sleeping, dreaming, and decoding the soul-aligned guidance you receive at night. By diving deeper into the psychology and techniques of dreamwork, you can activate emotional healing, practice lucid dreaming, and access new cognitive states.
More than 40 master dream teachers and psychology experts – including Justina Lasley, Kelly Walden Sullivan, Robert Moss, Don Alejandro Apaza, Sandra Ingerman, Dr. Clare Johnson, Dinesh Ghodke, Robert Hoss, and Khurshed Batliwala –
each of whom will be offering effective practices, tools, and techniques for tapping into the soul-guided wisdom, healing power, and creative inspiration within your nighttime dreams.
IDS founder, Justina Lasley, will be interviewed by Kelly Walden Sullivan in a session entitled "Changing Your Life Through Dreams."
For more information and registration:
New IDS Certification Course
Begins September 2022
Follow your dreams with us into your future!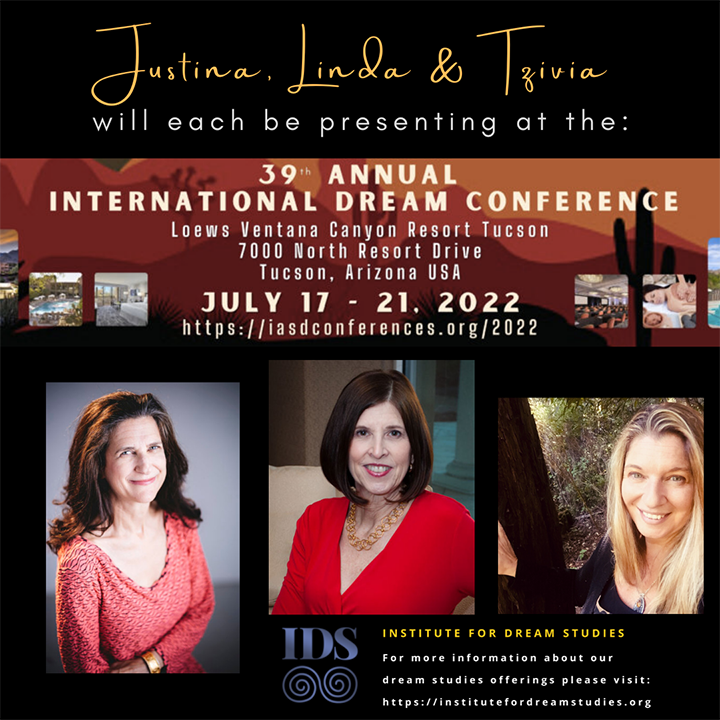 2022 IASD Annual International Dream Conference
Live and interactive Virtual Conference
Join Linda, Justina and Tzivia at the 2022 IASD Conference in Arizona this July.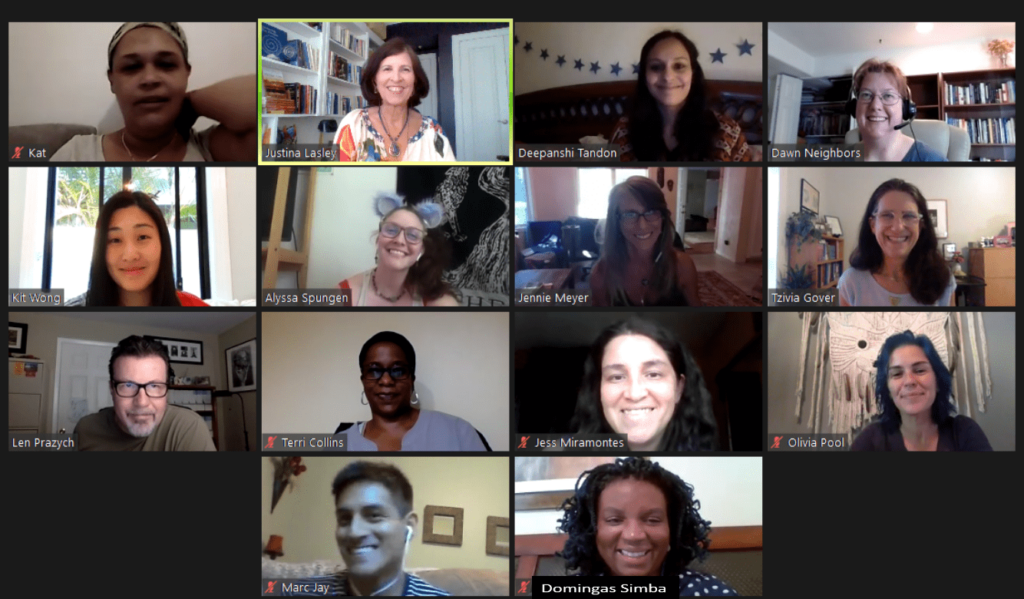 The Institute For Dream Studies Dream Certification Program
Check out our Institute for Dream Studies Certification Program that is in full swing right now. So excited to work with these incredible international students, mentors and Tzivia Gover, lead teacher.