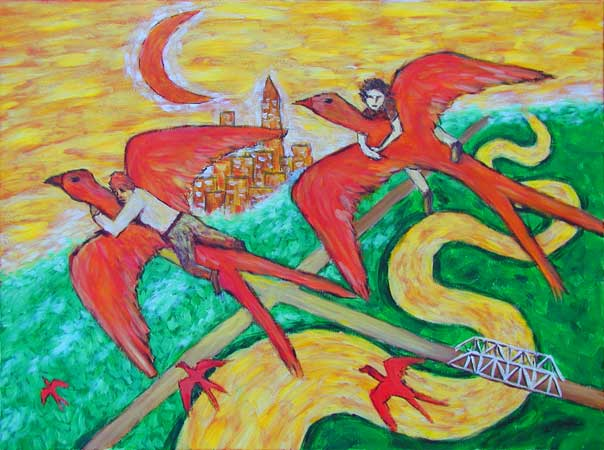 We work with dreams because they are an extraordinary path to uncover our innate gifts, talents, and abilities. By discovering this part of ourselves we become more fulfilled, productive, and happier human beings. Dreams provide us with the ability to venture outside of our normal way of thinking and feeling. We begin to view the world in a new light. When we begin to see things differently, we begin to act differently, to be different. That moves us toward being our authentic selves.
Dreams have been documented as being the inspiration and solution for many important inventions and discoveries. We are our most creative within the dream. Dreamwork is beneficial to people in every area of life – artists, people struggling with career choices, people with health issues, employees in corporations, teenagers – everyone wishing to live a self-actualized life. The knowledge we have through what Jung called the "Collective Unconscious" is remarkable.
The Power of Your Dreams Can Transform Your Life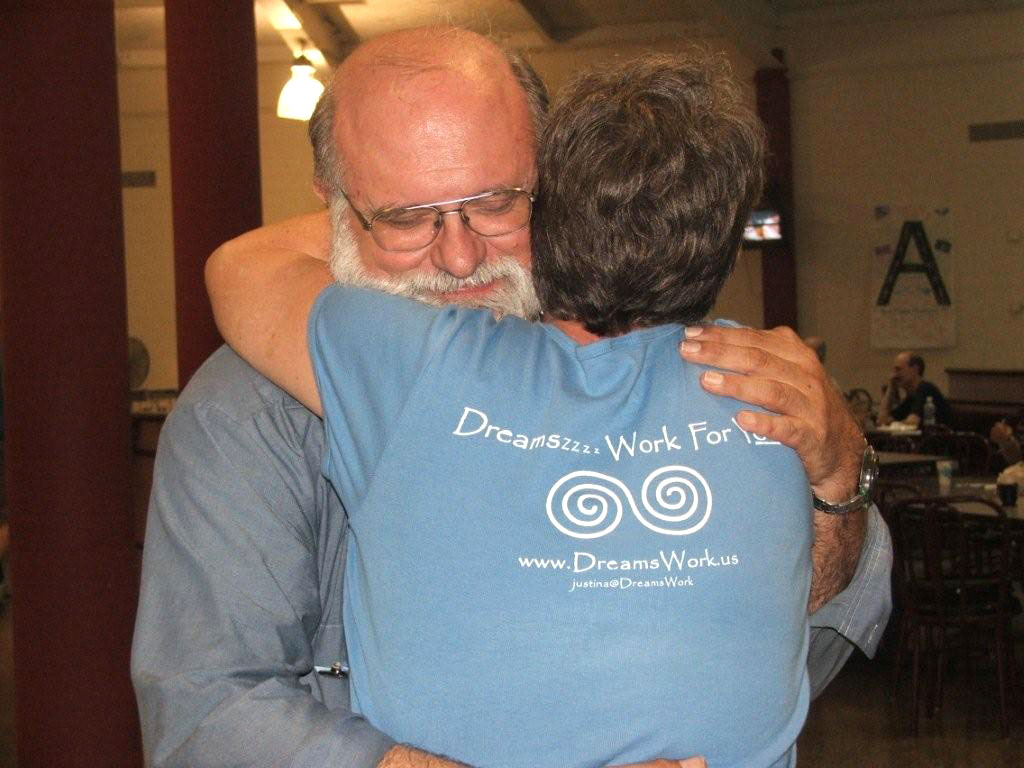 It is one thing to 'believe in' dreams, but another to reap the rewards of your nightly visions. We are providing a practical process to use with your dreams that will show you what to do and why you need to do it. DreamSynergy™ (DS) is an expansive, extensive, and user-friendly application that allows you to enhance your life! Even as a professional, the process will facilitate your work in therapy or health care. DreamSynergy™ helps you breathe life into your dreams and enrich your (or your client's) waking life by understanding the dream's language and messages.
Your dreams come to you each night as part of your humanity – a God given gift. It is up to you to pay attention and to provide the "Action" to the dreaming process so that you can reap the rewards offered through the message of your dreams. If you are willing to commit to Action, then you will be on your way to moving toward your full, most highly developed potential.
We are going to give you the steps needed to access the "gold" of your dreams and therefore reach the "gold" of your life. Are you ready? Do you want to move toward individuation through transformation? The dream is the perfect tool and I have methods to share with you that will make using that tool easier. Follow these easy guidelines and you are off on your dream journey. Hold on, it's going to be an exciting and gratifying adventure!
Join the ranks of many others who have used their nightly dreams to:
Let go of limiting habits and beliefs
Create better relationships
Take control of career and finances
Understand the effect of emotions on life
Improve your physical health
Gain clarity and perspective
Enhance creativity
The DreamSynergy™ Process

DreamSynergy™ Definition
each aspect of a dream and/or a group working together and contributing to the insight that is waiting to be discovered, producing a total effect greater than the sum of the individual elements.
the exploration of images, emotions and beliefs which produces an opportunity to understand and reclaim the authentic self.
DreamSynergy™ (DS) is a process by which you can use your nighttime dream messages to reclaim your authentic 'Self' and reach your full potential. It is a process using theories of Transpersonal Psychology, acknowledging the relationship of mind, body, and spirit. Underlying philosophies of Jungian, Gestalt, and Freudian psychology are incorporated.
The process is a dreamer-centered, down to earth brand of dreamwork that is both accessible and effective. DreamSynergy™ honors the sacred nature of the dream and the dreamer and gives the authority of all dreamwork to the dreamer who dreams the dream.
The synergistic method supports the belief that the total effect is greater than the sum of the individual elements. The sum of the emotions, the belief systems, the character traits, the symbols, the relationships, the techniques for opening the dream, the method and people involved in working with the dream—even the sum of the dreams — brings you to a transformation!
The goal of DreamSynergy™ is to create change leading to fulfillment and joy in living your life. The approach allows a quick shift that promotes personal growth and individuation by helping you fully understand the blocks that often sabotage change. The understanding of the dream and the movement toward personal growth is allowed to flow and expand with time, creating a life-long process of personal development that benefits you tremendously.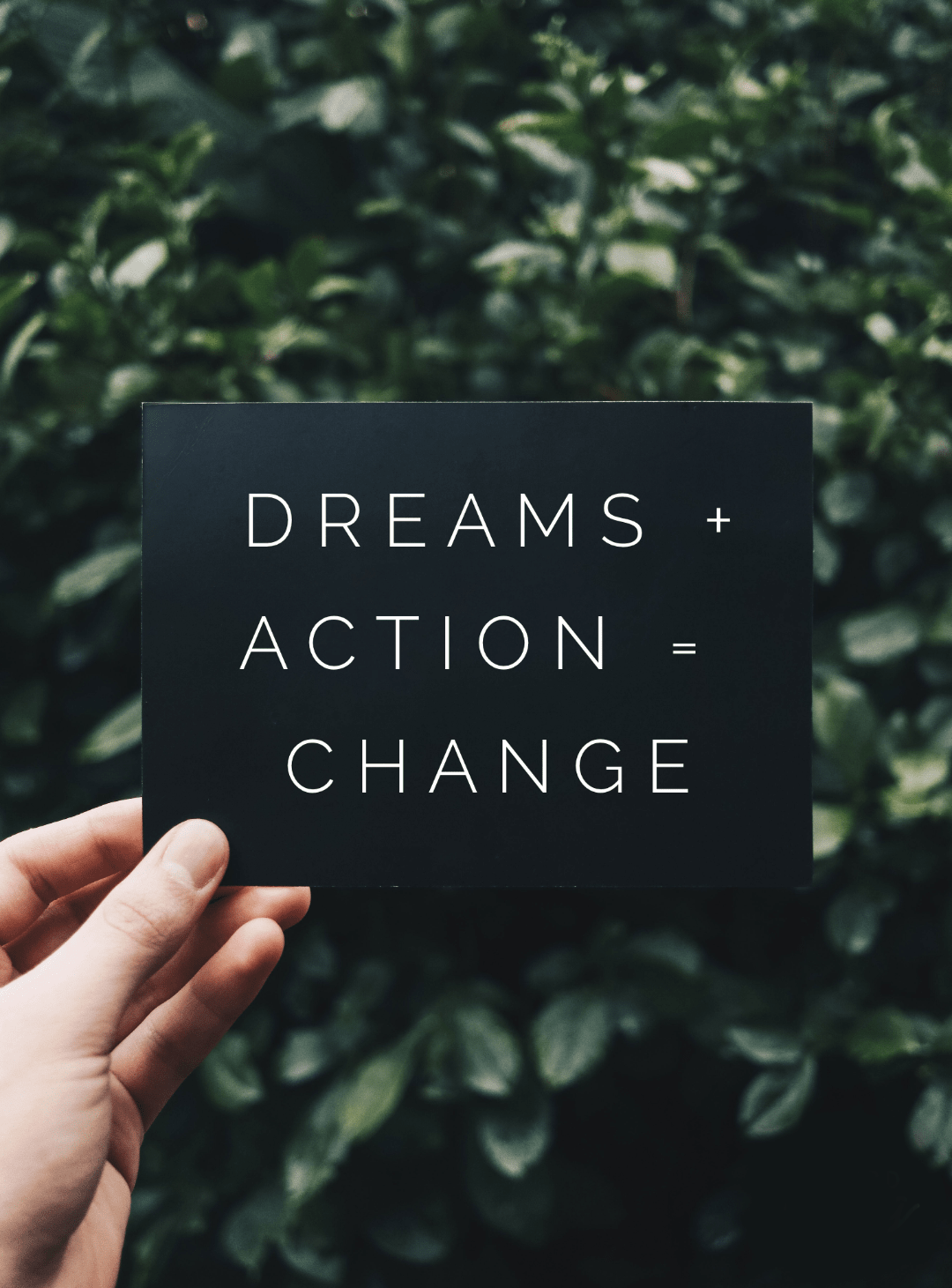 The Institute of Dream Studies

The Institute of Dream Studies (IDS) provides educational and training opportunities in dreams, dreamwork and dream group leadership through lectures, workshops, and the IDS Certification Program. The programs provide expertise in dreamwork and dream group leadership while also providing opportunities for personal growth. Participants include those who are seeking personal insight, as well as professionals who are increasing skills, i.e. counselors, spiritual directors, life coaches, artists, healthcare workers. IDS offers dreamwork services, for instance individual dreamwork sessions (in-person or online) and dream groups (online and in-person). Customized programs, catered to your needs, are available for lectures, workshops, or dream groups for private groups and businesses. Review our IDS website for additional information on our programs and services. Media requests are welcome. For more information, to sign up for a course, or ask any questions please visit the Institute for Dream Studies.
The International Association for the Study of Dreams

The International Association for the Study of Dreams (IASD) is a non-profit, international, multidisciplinary organization dedicated to the pure and applied investigation of dreams and dreaming. Our purposes are to promote an awareness and appreciation of dreams in both professional and public arenas; to encourage research into the nature, function, and significance of dreaming; to advance the application of the study of dreams; and to provide a forum for the eclectic and interdisciplinary exchange of ideas and information. Please visit the International Association for the Study of Dreams for a list of additional resources about dreams and dreamwork.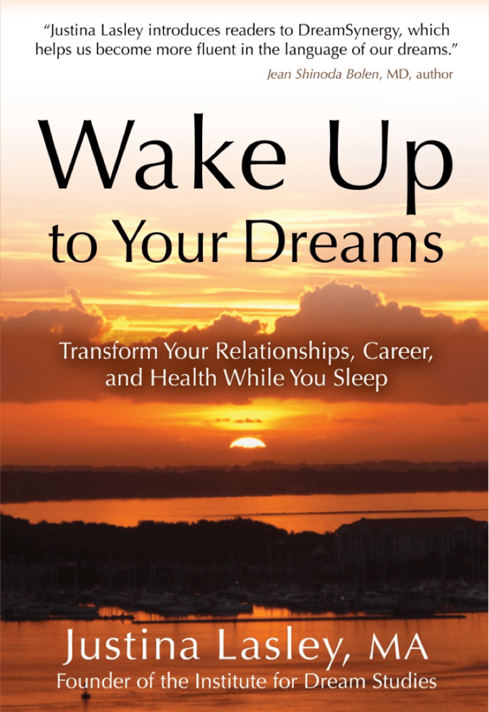 Transform Your Relationships, Career, and Health While You Sleep
By Justina Lasley, MA
Teaches you to use nighttime dreams to awaken your most authentic, creative, and spiritual self and thus lead you to a more fulfilling and joyful life. Harness the wisdom of your dreams to help you find the authentic person you were born to be!