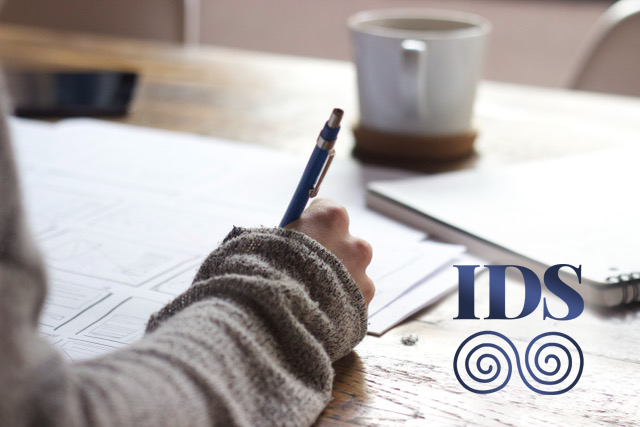 New IDS Certification Course
Begins September 2021
Follow your dreams with us into your future!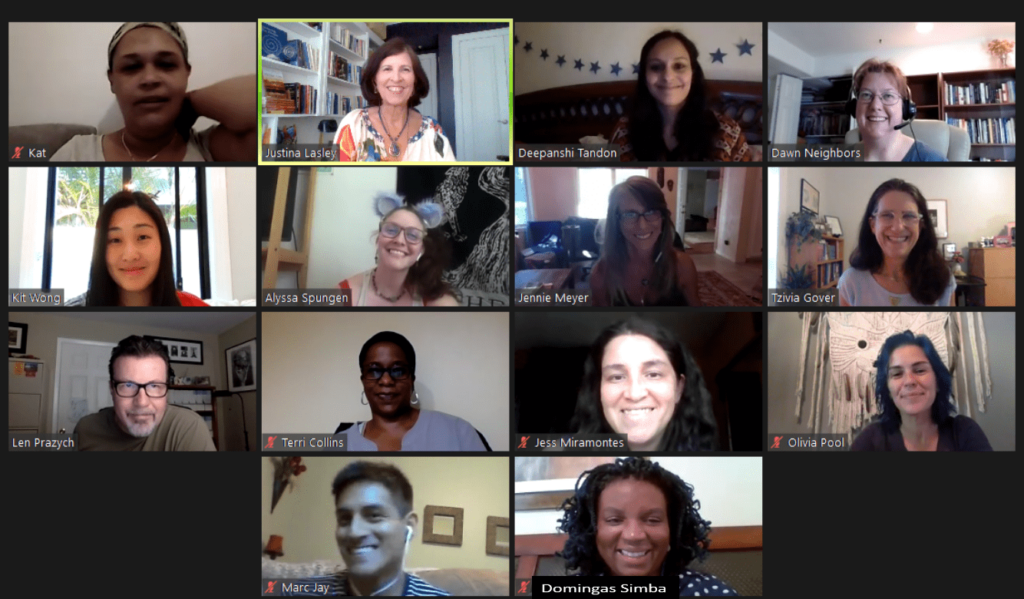 The Institute For Dream Studies Dream Certification Program
Check out our Institute for Dream Studies Certification Program that is in full swing right now. So excited to work with these incredible international students, mentors and Tzivia Gover, lead teacher.

The Institute for Dream Studies Presents
The Professional Dreamer:
A 2-Session Online Mini-Course
Interactive Online 2-Session Mini-Course
Wednesdays April 7 and April 21, 2021
7:00 – 9:00 PM. US Eastern Time (Same Time Zone as New York)
Are you a dream group leader who wants to take your business to the next level?
Are you a professional artist, author, or entrepreneur who wants to incorporate dreams into the work you do?
Are you a counselor or coach who wants to boost your clientele by letting them know of your expertise in dreamwork?
Do you want to create a plan to make your business more successful?
IDS online workshops offer a safe, welcoming environment where you can connect with your dreams, and with dreamers from around the world.
We keep our groups small so you can have a fulfilling, personalized experience. This popular course is offered only once a year! Don't miss out!
2 Sessions ONLY $95.00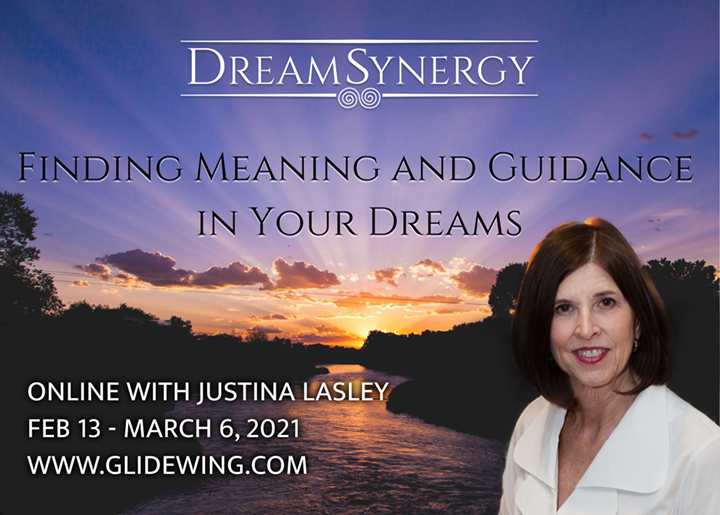 Glidewing Online Courses presents DreamSynergy:
Finding Meaning and Guidance in Your Dreams
Upcoming dates to be announced. Online at your convenience.
Are you using the incredible wisdom, creativity and insight available to you each night? In this experiential DreamSynergy™ workshop, Justina Lasley personally guides you through practical exercises for understanding the meaning of your dreams so that you develop skills for becoming your own dream counselor. You may watch videos and ask Justina questions to fit your schedule.
CEU's Available!
More information and REGISTER NOW online at www.Glidewing.com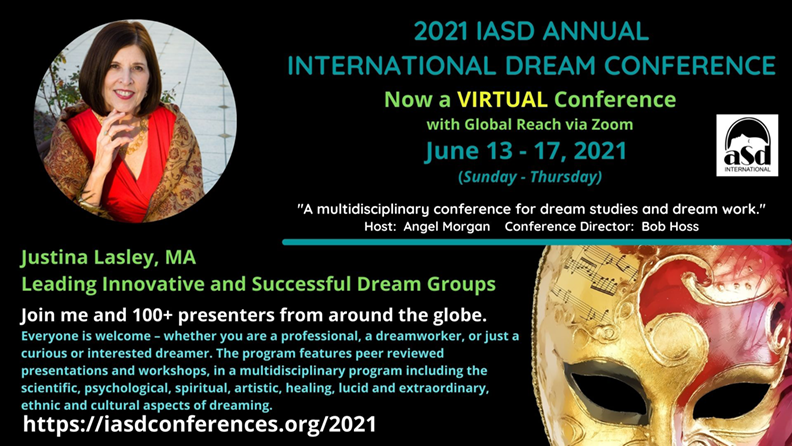 2021 IASD Annual International Dream Conference
Join Justina's workshop:
Leading Innovative and Successful Dream Groups
Join Tzivia's workshop:
Lucid on the Page: A Writing Workshop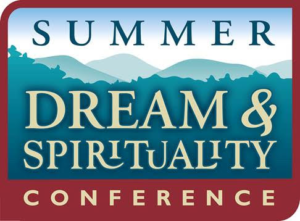 Join Justina in her workshop:
Simplify and Empower Dreamwork with DreamSynergy™
at the Haden Summer Dream & Spirituality Conference
Summer Dream & Spirituality Conference – Online and at Kanuga!