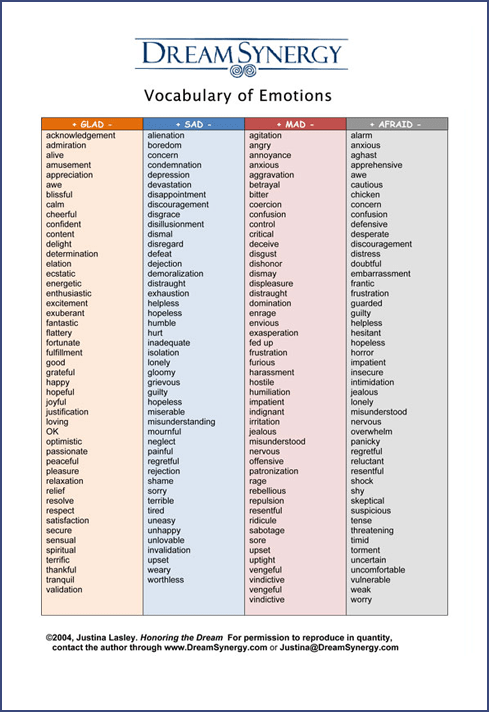 Vocabulary of Emotions Chart
Emotions are an important aspect of dream work. Keep this 2-sided laminated chart close by and learn to identify and understand the emotions that affect your life every day. More information about emotions and how to use this chart are on the reverse side. Laminated to last for years. Use it and you will change your life!
This is also a great tool to have when you are using your Honoring the Dream Handbook by Justina Lasley.
(Directed to Vervante for purchase)